---
Screw-In Points
Our Screw-In Points are made from precision machined stainless steel. Their design is based on years of hands-on experience. Of course they feature an O-ring to help to prevent points from unscrewing.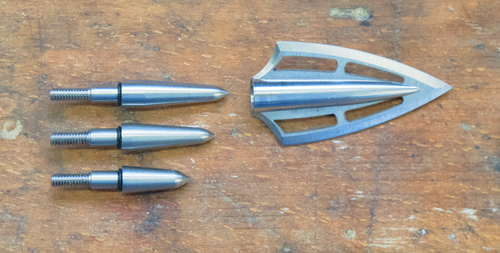 The tapered design is great for penetration, but also works as an adapter for mounting a glue-on point or broadhead.
Combined with the Blitz-Broadhead the total weight of the broadhead can be adjusted from 325 grains - 370 grains.
Precision made in Germany. 5/16" diameter, choose 100, 125, or 145 grains.